!++++++++++++++++++++++++++++++++ start MDS edits ++++++++++++++++++>

<! +++++++++++++++ version date 7-11-04 ++++++++++++++++++>
---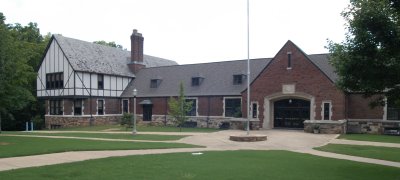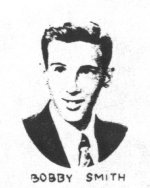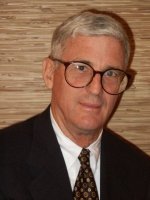 Bob (Bobby) Smith
Update and photos

Dear Marcellus Davidson Smith:
It's great hearing from you, seeing the pictures of our class, and learning of the reunion.
I'm not sure that I can make it, as I am planning to become the only 18 handicapper on the Champions' Tour.

I am disappointed that you did not bother to sign the email with the one-stroke "Smith" logo on which you & I practiced so long and hard in the 7th grade.
I will make every effort to be present. I can be reached via this email or the Jackson, MS address. My wife is JANET GRIFFETH OF Atlanta. Her office telephone is (601)985-4623
I hope you are doing well & look forward to seeing everyone. I am very sad to learn of those who have passed away.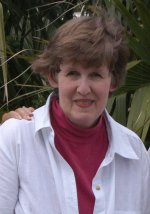 AND GRAND KID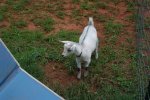 I have attached a pdf with pictures of Janet & me. We have two children; but as you can see, grandkids are hard to come by. Please thank Julius for keeping my contact information. Let Roy Knight know that I'll be retesting his sentence diagramming skills.

For those who thought Mrs. Rains was the only 4th grade teacher, I'll be glad to share my life's most mortifying moment involving Miss Winn(or Wynn, can you remember?) & later Mrs. Simmons. Also we mustn't forget the Bill Daniels' Fire Department rescue, as he climbed down from "Top Rock" to "Eagle's Nest" at a Mitzi Hodo party. And we certainly need to remember the extraordinary composition by Betty Timberlake and others of "This is Mountain Brook". When I think back on the talent required for this song to the tune of "This is My Country","How could a grade school student create such fine lyrics?"
I will do whatever I can to share some of the work for the reunion.
So I won't reveal any more of my English deficiencies, I've spell-checked this note 8 times & that's enough!
P.S.
I am ashamed that I plagiarized the names of Mitzi Hodo's black Cocker, "Inky", and Dalmatian, "Blotter", for two of our former family dogs(a Labrador & Dalmatian). Otherwise I'll come without guilt.
Very truly yours,
Bob Smith, Product Manager
4217 Oakridge Drive
Jackson, MS 39216
TEL: (276) 645-8836
TEL: (601) 713-2028
FAX: (601) 713-0870
CELL: (276) 591-6143
Email: bsmith@federalpacific.com


---
[Copyright ©2004 by M.D. Smith - Web Hosting by HiWAAY Internet Services]

<! ++++++++++++++++ Version of July 7th, 2004 ++++++++++++ >