!++++++++++++++++++++++++++++++++ start MDS edits ++++++++++++++++++>

<! +++++++++++++++ version date 9-3-04 ++++++++++++++++++>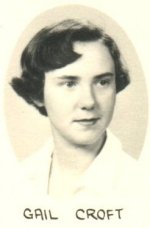 Photos from Gail Croft
---
Here's Gail in a solo dancing pose


---
This appears to be Third Grade Brown class. Christmas. Look at the murals on the boards. They would not be permitted today.
I see myself (M.D. IV) on the left in the white shirt. I can't tell where Gail is, but she will tell me.
Of interest to me, the little girl with the long blonde hair on the far right is Judy Fleming. She was my first "girlfriend" in the 4th grade. I still remember the two of us having to hold dictionaries in outstretched arms in Mrs. Rains class and she'd clip your elbows with a ruler if you tried to bend your arms as they got tired. I really was sad when Judy and her mother moved to Houston the next year. You never forget a first "girl."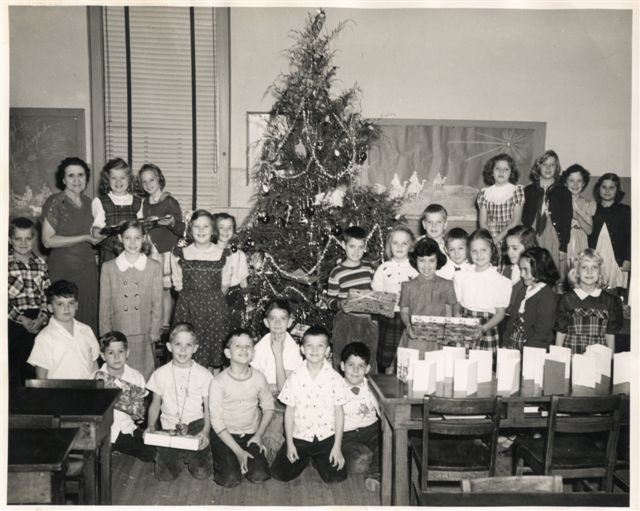 ---
Gail Croft Spratlin 2004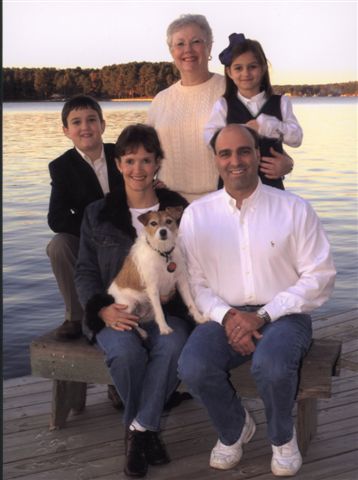 Gail is in rear with grandaughter Grace. Front row, grandson Mark, Gail's daughter Leigh and dog Blossom and son in law, Van.
---
++++++++++++++++++++++++++++++++++++++++

[Copyright ©2004 by M.D. Smith - Web Hosting by HiWAAY Internet Services]

<! ++++++++++++++++ Version of 9-3-2004 ++++++++++++ >