!++++++++++++++++++++++++++++++++ start MDS edits ++++++++++++++++++>

<! +++++++++++++++ version date1-25-05 ++++++++++++++++++>
---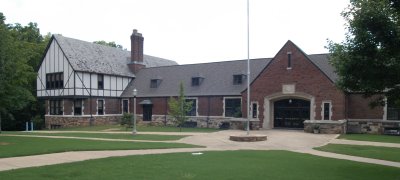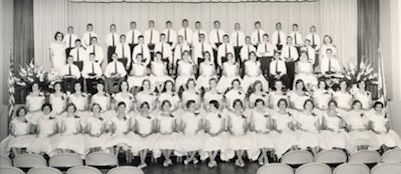 Class of 1955
Mt. Brook & Crestline Elementary Schools Reunion
Weekend Events Schedule

---
Schedule of Events
April 24-25, 2015
Friday night, Mt. Brook at Willard and Emily (Hassinger) McCall's house at 6:00-8:00 pm.
(2967 Shook Hill Parkway, Mt. Brook, 35223) Ph. 205-967-4940. Bring a casserole dish or some chip & dip if you can.
$20 would be appreciated, but not required, nor is food. Beer & wine will be served.
Friday night, Crestline at Jim and Dee (Foster) King's house at 6:00 pm
(2842 South Cove Drive, 35213) with Carolyn Long 205-870-0171 food chairman. They could use monetary help.
Saturday, April 25 Brunch - Mt. Brook Country Club
11:00 am to 3:00 pm (may end earlier). Will be social first, then brunch (see below) and followed by a program of great stories and memories of our 50s years (by some of our class members), treasure favors for you to take home, music of our "Happy Days" and some stories I will read interactively. I have a special music program that I will narrate as I play clips. We are missing a number who are no longer with us, and this may be the last BIG event. Let's make it a GREAT one with YOUR presence.
**For room at the Hampton Inn, Mt. Brook, call 205.870.7822 or Mariott Courtyard (Lakeshore) 205.879.0400
If you want to sign up, print this page and INCLUDE ALL THE INFO REQUESTED:
Saturday, April 25 - TIME 11:00 AM TO 3:00 PM
Brunch at Mountain Brook Club (cash bar) fruit juices, fresh fruit, assorted breads & famous MBC corn pones, MBC chicken hash, smoked bacon & country sausage, cheddar cheese grits, country style fried potatoes, scrambled eggs. Cost for brunch per person including valets, bartender, taxes, etc is $40.00 per person. Any leftover will go to Friday night party hosts.
Friday night party (how many?) no-charge, donations $20 OK ________________ _______________
Brunch at Mt. Brook Club - per person $ 40.00 _________ ________
(Any leftover $ will go to Friday night party hosts/hostesses) TOTAL $________
Deadline April 3, 2015. Send check for total payable to "Betty Knight, Special Account",
to: Betty Timberlake Knight, 1717 Pump House Lane, Birmingham, AL 35243
INCLUDE YOUR NAME & DATE NAME, FULL ADDRESS, PHONE NUMBER (HOME & CELL) AND EMAIL ADDRESS
---


Copyright ©2005 by M.D. Smith
Web Hosting by HiWAAY Internet Services

<! ++++++++++++++++ Version of Jan. 26, 2005 ++++++++++++ >